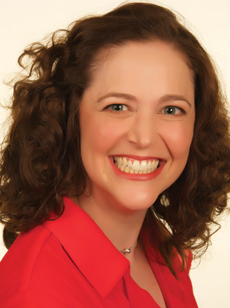 Mary Nitschke, board president
Mary Nitschke is passionate about utilities, and should perhaps switch to decaf. She is the first president of the Utility Management Advisory board, possesses an Energy Resource Management Certificate from UC Davis, and two Bachelors of Art from UC Berkeley. She is the Director of Ancillary Services for the award winning Prometheus Real Estate Group, Inc, where she has the privilege of managing both the resident costs and expense sides of the utility wheelhouse. She has the first law of thermodynamics posted by her office door, and a triple black 1970 Lincoln Mark III, with over 400 bhp, in her driveway.
Tim Haddon, board member

Timothy F. Haddon, director of strategic business services, joined PK Management in June of 2017. He is responsible for ancillary revenue, procurement, refuse management, and utility management.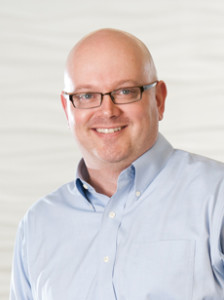 Within his 19 years of experience, the first 7 were in the IT Department. His primary focus  in his present capacity is ancillary revenue, water recovery, refuse management and procurement. With his IT background, he is responsible for the implementation of property websites, online payment processing, and online unit availability. He provided guidance and direction for other major initiatives such as revenue management, electronic lease signatures, online application process, and a paperless office initiative. Haddon is an advocate of utility management and conservation.
Before joining PK Management, Haddon worked for Fairfield Residential, Associated Estates Realty Corp. and earned his BA from Kent State University. He is an avid cyclist and is the captain of Cheryl's Crew, a cycling team that raises money for Multiple Sclerosis research. Spare time is rare, but Haddon is also fond of motorcycles and snow mobiles.
Lori Hanson, board member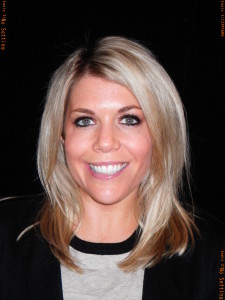 Lori Hanson is based in Denver, CO, and currently serves as a Client Services Manager for Greystar, where she is responsible for organizational initiatives, client relations, and project management.  Since joining Greystar in 2015, Lori has provided support services in a variety of capacities across Greystar's 400,000 + unit portfolio, and specializes in improving property performance and enhancing operational efficiency.
Lori began her career in the multifamily housing industry in 1999, and has held a variety of positions both at the on-site and corporate levels.  Prior to joining Greystar, Lori spent 16 years with Carmel Partners, where she oversaw the training department and led all project management, property transition, and property performance initiatives for the 10,000 + units within the organization.
Lori holds a Bachelor of Science degree in Management from the Metropolitan State College of Denver and a Master of Science degree in Management from Troy University.  She has been designated as a Certified Apartment Manager and Certified Apartment Portfolio Supervisor through the National Apartment Association.  Lori serves as a board member and VP of Education for the Utility Management Advisory (UMA).
Lori loves to travel, both for business and leisure, loves outdoor concerts, and is a Zumba enthusiast.
Rae Schnabel, board member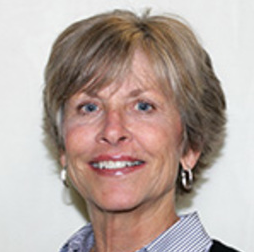 As Director of Sustainability, Rae developed the Energy Management/Sustainability Program for Maxus Properties, Inc. 13,000 units. Since 2014 Maxus has implemented over $3M of utility cost/consumption savings programs, of which Maxus paid 26% due to the use of shared savings and incentive programs. She developed a campaign to market Maxus's utility efficiencies and the impact for their residents. Currently Rae is also responsible for the implementation and development of OpsTechnology, a Spend Management Solution for Maxus Properties.   Prior to joining Maxus, Rae owned and operated her own business. Rae has a master's degree in education from the University of Missouri.
Wes is responsible for driving sustainable utilities management processes for Bell Partners' portfolio of over 70,000 apartment homes. His extensive experience in utility billing and expense management provides unique focus and support to operations. He directs conservation initiatives, procurement strategies in deregulated markets, and manages solid waste and recycling performance for the organization. During his tenure at Bell Partners, operations have experienced unprecedented growth in utilities reimbursements significantly impacting the bottom line. Wes came to Bell from UDR, where he spent 6 years, most recently as the Director of Energy Management. He served in the United States Air Force for eight years prior to entering the private sector.
Wes has an MBA from the University of Colorado at Colorado Springs and is an alumnus of the United States Air Force Academy. He has cat like quickness and a 2″ vertical leap!
Mark Copeland, leadership team

Copeland is responsible for the oversight of multi-family Asset management for the Paramount properties at WestCorp Management Group based in Dallas, Texas. Currently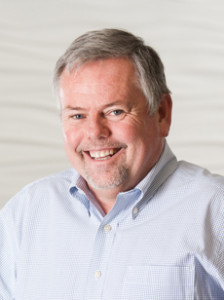 WestCorp fee manages 72 properties with more than 20,500 units in 8 states with an estimated asset value of more than one billion dollars. WestCorp's main office is located in Las Vegas, Nevada where accounting and HR are located as well as the development division. WestCorp oversee third party Construction Management as well as providing Asset Management and Accounting service for an additional 5000 units. WestCorp's clientele includes several major real estate investors such as institutional fund managers and foreign investors from the UK and Germany. WestCorp handles many single asset investors located throughout the Southwest and Texas.
Copeland served as Executive Vice President and Chief Operating Officer of Alliance Residential Management from January 1, 2005, until he joined the WestCorp Management Group in 2008. Copeland's responsibility at Alliance included the direct reports of four Regional Operation Groups and daily operations of 66,000 units in 16 states with an asset value of 3 billion dollars. Prior to becoming Executive Vice President and COO, Copeland held the position of Senior Vice President of Acquisitions and Construction for Alliance from 1996 until 2004. In this capacity, he was responsible for Alliance's entire portfolio of renovation, construction, capital improvements and due diligence activities. This included $150 million of value added renovation projects. Copeland Joined Alliance Residential Management in April, 1996.
Before joining Alliance, he was Vice President at Monterrey Management from 1990 until 1996. He had substantial responsibility for the completion of enhanced renovation activities for a large commercial and multi-family portfolio consisting of 5,000 units and over 1 million square feet of retail and commercial office space known as CityPlace in uptown Dallas Texas. Copeland has over 30 years of experience in the apartment management and ownership industry with firms such as Krupp Realty (Berkshire Realty Trust), Monterey Management and Murray Management.
Copeland graduated with honors from North Georgia Technical Institute in 1979 earning a degree in Refrigeration Engineering. He also holds several EPA accreditations for various environmental management issues. Copeland served on the Board of Directors of the Apartment Association of Greater Dallas (AAGD) from 2002 to 2008. In 2009, Copeland was appointed to the Executive Board of AAGD, during this time he served as Chairmen of the membership and Legislative Committees and is the past President of AAGD. Copeland is also a voting delegate to the Texas Apartment Association and the National Apartment Associations and an Associate member of the National Multi Housing Council NMHC.
In addition to his professional activities, Copeland is actively involved in Christ Church in Plano, Texas. Copeland enjoys spending time with his lovely wife, Tisha, and two daughters, Katherine and Noelle. Copeland is also involved with several charitable organizations such as the Dallas Leadership Foundation and the Union Gospel Mission in Fort Worth, Texas.
Tom Spangler, President, Tomcin Ventures, LLC, leadership team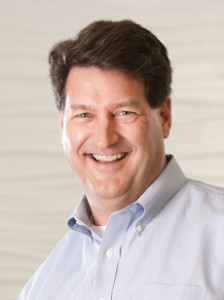 Tom Spangler works with multifamily companies to better manage their ancillary income and utility reimbursement programs. He helps manage their utility expenses, including energy conservation programs, commodity purchasing and utility payment processing, and provides assistance for their national strategic sourcing and e-procurement programs.
Spangler was with UDR, Inc. for over twelve years and served in a variety of roles. He joined the company in 1998 as vice president of operational planning and asset management. He was promoted to senior vice president of business development in 2003, and served the additional role of chief risk officer for three years.
Prior to joining the company, Spangler served for nine years as an asset manager for Summit Enterprises, Inc. of Virginia, a private investment management firm, where he oversaw a portfolio consisting of agricultural, commercial, mixed-use commercial, industrial and residential properties.
Spangler holds a Bachelor of Science degree in Chemical Engineering from Virginia Tech and an MBA from the Darden Graduate School of Business Administration at the University of Virginia.
Elaine Doughty, leadership team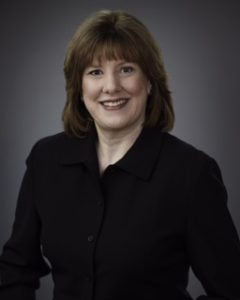 Elaine S. Doughty, Utilities Manager, joined Morgan Properties in May of 2011.  Elaine is responsible for all utility revenue programs, procurement, utility budgeting and reporting, and underwriting utilities for the acquisition team .  Prior to working for Morgan Properties, Elaine held various positions with Berkshire Communities including utilities management, and asset management.
Prior to Berkshire, Elaine had worked in both co-op development and insurance underwriting/consulting in New York City. She is a graduate of Long Island University (C.W. Post College) with a double major in music and marketing.
In her spare time, Elaine will seize any opportunity to travel overseas.  She avidly enjoys world culture, arts and history. At home, she enjoys hiking and a bad golf score!
Gabrielle Gonzalez, leadership team
Gabrielle joined J.C. Hart Company, Inc. in July 2011 as Vice President, Director of Property & Asset Management where she is responsible for the operational property and asset management functions of J.C. Hart Company's 4,000+ unit apartment portfolio including team leadership, customer experience management, operational and capital investment budgeting, asset preservation and expense control.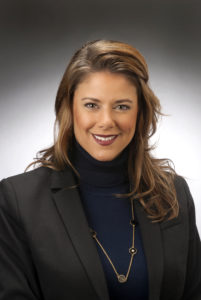 Gabrielle attended Purdue University and began her career in property management in 1992 with Buckingham Companies in West Lafayette where she served as Marketing and Training Director. Gabrielle also has been an independent Property Management Consultant Development Company. Her significant contributions to the industry were recognized when Gabrielle received the President's Awards for Excellence and was recognized as by IAA as the 2009 Regional Supervisor of the Year.
She has a proven track record of success managing an array of multifamily asset classifications including conventional, institutional grade and tax credit. Gabrielle's experience also spans a variety of operational strategies from new construction lease up to long term hold to distressed asset, value-add or repositioning and receivership. She is recognized as a thought leader on subjects of energy conservation and customer experience management and has been invited to share her expertise on these topics by NAA, IAA, NAHB, Journal of Property Management, Multihousing Pro and Sales & Marketing Magic. She attributes her success largely to her passion for inspecting what she expects to ensure the consistent delivery of quality in all areas.
Gabrielle studied business at Santa Barbara City College and Communications at Purdue University in West Lafayette, Indiana. She has served in many leadership capacities for industry associations and currently is the 2016 IAA Midwest Multifamily Conference Chairman, as well as a member of the Utility Management Advisory Board and the NAA 2016 Operations Committee. Gabrielle has also been an active member of the Ball State Residential Property Management Program Advisory Board for 11 years.
Jenifer Paneral, leadership team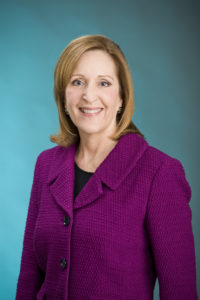 Jennifer Paneral is responsible for property-level operations managed by Concierge Management Services, a subsidiary of Crossbeam Concierge, and asset management. Ms. Paneral has been in the multifamily industry for 26 years and is experiences in managing growth companies, property repositioning, renovations, efficiency programs, new construction and lease-ups. Before joining Concierge, Ms. Paneral was Senior Vice President at Alliance Residential Management LLC., where her portfolio consisted of 55,000 apartments in five regional markets. Previously she served as Vice President at SCG Realty Services.
Ms. Paneral is past President of the Houston Apartment Association. She is a member for the National Apartment Association and Texas Apartment Association, where she is active with legislative, national lease, media relations and budgeting committee. She was awarded Executive of the Year in 2001 by the Houston Apartment Association, and received national recognition for her lease-up of new construction while she was with SCG Realty Services.
Ms. Paneral has a bachelor's degree in business administration from Minnesota State University. She is an Institute of Real Estate Management Certified Property Manager and a licensed Texas real estate broker.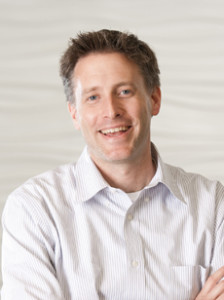 Kent McDonald, retired board member (non-voting)
Kent is one of RealPage's utility management experts. He works on their Product Management team, helping multifamily communities with utility cost control and energy management services. Kent also helps organize RealPage Utility Management's annual Energy Summit, and previously served as a managing editor for the Journal of Utility Management.  Kent has worked previously at Aimco Apartment Homes for 14 years, most recently as vice president of the Ancillary Services Dept. His responsibilities at Aimco included utility cost management, energy procurement, and resident utility billing where he managed the REIT's relationship with NWP for 60,000 units. Kent is a former member of Aimco's Corporate Social Responsibility and Sustainability leadership team, NMHC's Multi-family Information Transfer Standards (MITS) governance committee, and the Utility Management Advisory board of directors.
Kent earned a Bachelor's degree in 1995 and a Master's in 2001. Kent, a certified expert in green buildings, is LEED accredited.  Kent lives with his wife and two sons near Los Angeles, California.